Being a world reference in thermoformable plastic sheet for more than 50 years, is the pride I share with all CEDAP stakeholders. Our main objective now is to maintain this recognition over time. Our key success has been to focus on our customers needs and adapt to the ever changing market demand. For this purpose, CEDAP has been in a process of continuous improvement of its technologies for years. This is also why CEDAP decided to open a new plant in Guadalajara in 2001- to serve the American market. We are very proud of our new plant which complies with all the international certifications and specifications. We promise to share a brilliant future with our customers.




CEDAP Mexico
CEO CEDAP MÉXICO
The beginning
Cedap history in a timeline
1963

CEDAP was stablished in Monaco

Established in Monaco in 1963, the European Company of Plastic Applications has been a world pioneer in the specialization of Form Fill Seal applications for dairy products, as well as in the introduction of bicolour, multicolour, striped and laminated polystyrene, developing all the techniques and industrial tools associated with these new products.

FRANCE

CEDAP expands into France by building a new plant in 1973.

1973

1998

BELGIUM

Always near its customers, CEDAP opens a new plant in Belgium with all current technical advances in polymer extrusion.

CEDAP comes to The Americas

After expanding into France and Belgium, which gave the company access to the whole European market, CEDAP starts operations in Mexico in 2001, selecting the city of Guadalajara, Jalisco, as its headquarters.

2001

2001

GUADALAJARA

Guadalajara boasts more than 50 technological parks. One of the best located and most advanced is the Guadalajara Technology Park, which hosts important national and international companies and is the site of CEDAP's headquarters for Mexico and the whole of the Americas.

UTAH, JULY 2020

Cedap will open a new factory in Utah to serve the US market

2020

BEYOND ALL POSSIBILITIES

"Expertise, Solutions, World-Class Quality, Technology, Guaranteed Results "
Unlimited world-class solutions in thermoformable sheets for Form Fill Seal processes and thermoformed packaging.
Cedap is one of the fore-front companies that is specialised in the field of "Form Fill Seal" (FFS) applications for dairy products packaging. Pioneers in bicolour, striped and laminated PS, the company designed all the industrial tools and developed the technical expertise for these new products. With its four production facilities, Cedap continues to expand
CEDAP MÉXICO
JALISCO: GUADALAJARA TECHNOLOGY PARK
GOALS
Engineer and implement independent production capacities to provide the whole American FFS market with thermoformable PS sheets for food safety applications as well as for the electronics and medical equipment sectors and thermoformable consumers at large. By distributing our production quotas among 4 sites, we have become an efficient industrial powerhouse that specializes in delivering reels of thermoformable PS Sheets.
Acquire enough international stature to be able to reach and interact with our customers at their own development sites.
MEANS
Install production capacity for sheet.
CHAMBERS
Cedap belongs to the following chambers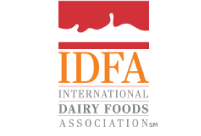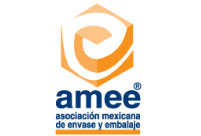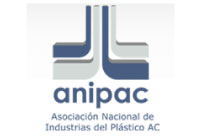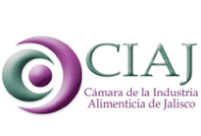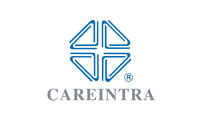 EVENTS
We have participared in several events
PACK EXPO

Chicago, Las Vegas, México City and GDL
Commited to High Quality Standards
The consumer security is essentially based on the trust between Cedap and its customers or suppliers with the following result: having a certified managerial system for food safety and high Quality standards for our production processes.
Thanks to this we assure you that all is done in order to guarantee the food safety and high quality of all ours products and improve them continuously.
Quality Service Organization

Cedap's Quality Control department is responsible for reviewing, initiating, coordinating, and maintaining all the Quality Standards and related reports within the company.

Cedap has a quality managerial system based on ISO 9001 regulations.

Production Process

REFERENCE SAMPLING FOR EACH REEL (archived for up to 1 year)

COMPILATION OF PRODUCTION DATA FILES (archived for two years) INCLUDING ALL MANUFACTURING DOCUMENTS.
- Job order description (sheet and conditioning)
- Tracing of all materials used
- Data sheet of initial adjustments
- Check-list process
- Production life data sheet (history of incidents that occurred during production and any related adjustments)
- Self-monitoring results

Quality Tests

Parameters like width, undulations, saber effect, shrinkage, thickness, colour and stripes width measured in AUTO-TESTING at SET FREQUENCIES.
Approval process

Unless otherwise specified by clients, Cedap abides by the following approval process:

Phase 0: a sample -few meters or A4 format- for colour validation.
Phase 1: 500 kg for first machine trials.
Phase 2: 5 T to confirm machine trials.
Phase 3: manufacturing validation phase (about 20 T).
Phase 4: finalize specifications.


At each stage, Cedap initiates a monitoring report highlighting the following information: width, thickness, saber effect, undulations, shrinkage.

Identification and tracing

Cedap's quality practice includes:

1) Identification of reels by a coded double label:

-glued inside the core (A),
-placed on last spire of reel (B).

2) Tracing raw materials and process variables during fabrication, cross-referenced by batch and by reel numbers.

Finished product conditionings

On pallets
Benefit:
• Protection from shocks and external contamination:

-Reels protected by thin, transparent PE film,
-Reels separated by bubble PS layers,
-Palletization of vertical or horizontal core,
-Possibility of plugs, stop blocks or circlings.

On pedestal
Benefits:
• Minimize handling,
• Increase production homogeneity,
• Improve global productivity.
OUR CERTIFICATES
CEDAP was the first manufacturer of thermoformable plastic sheets to obtain the ISO 22000 food safety certification in addition to the ISO 9001 quality management standard.
CEDAP is also FDA-certified and complies with all the environmental regulations of CE directive 94/62 of the European Union.
CEDAP has ample logistical capabilities across all of its processes, which allow us to place an order in Canada in only 10 days.
Technical Support
Cedap is one of the few companies that provide their customers with the support of a dedicated technical support team specialised in FFS machines.
Research and Development
Cedap has always been a pioneer in the development of highly differentiated products (which nowadays serve as references to our clients), such as MULTICOLOUR PS, STRIPED PS, LAMINATED PS, and PRINTED PS.

Thanks to our specialized skills, our R&D efforts continue to focus on 3 main developmental domains:
Technical development
Modification in tactile
Modification in density (CedaLight TM)
Modification in visual-aspect
Transparency improvements (Transparent PS)
Multiple-base laminations
Other materials (PLA...)
"Specialty Products" applications
Printing, metallization of laminated films
Customized formulations (aspect, mechanical features…)
Special barrier Layers
Clients' specialties
Process-related development
Characterization of sensitive parameters
Accessory designs (die, winders, etc..)
Cost-reduction options
Materials Testing
Dies regeneration
For a long time Cedap has been proactive in order to reduce the negative environment impact in its activities.